2014 Swine Industry Symposium was held successfully
Swine Industry Symposium is organized by American Society of Animal Science, Shanghai Gentech Industries Group and Shanghai Su-Pro Bio-Tech Co., Ltd to invite the world leading animal scientists to create a platform to bring the up-to-date knowledge and technology to Chinese swine industry.American Society of Animal Science and Shanghai Gentech industries group Co., Ltd was held successfully this Swine Industry Symposium together at this October 30-31, 2014 in Shanghai.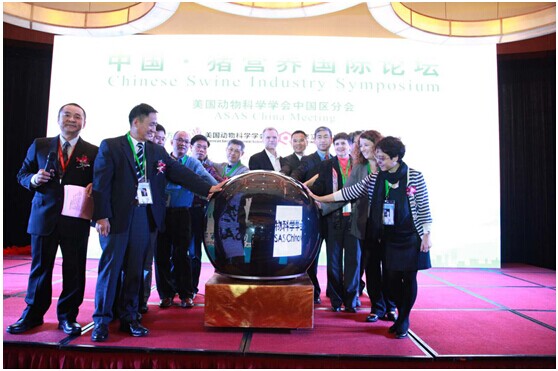 In this forum, France, from USA, France, Denmark and China etc. 11 international experts, scholars in the 2 days of time, focus on the pig industry opportunities and challenges, feed efficiency, sustainable development and the adjustment of feed formula based on field performance and feed management content teaching, comprehensive display of the latest research results the domestic and foreign pig industry. A strong lineup of experts, subject content and practical, has attracted many domestic industry elite participation, also attracted many of the media to report. According to incomplete statistics, the total number of people who participate in this forum to reach about 500 people, the scene grand unprecedented.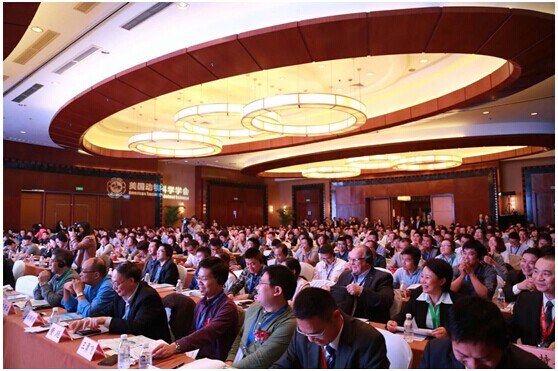 Strong Experts team
Attended the forum of experts included: Dr. Debra Aaron, ASAS president & professor of Department of Animal Sciences, Univeristy of Kentucky; Dr.Thomas Shipp, Director of Nutrition of Murphy Brown LLC; Dr. Niels Kjeldsen, Pig research centre of Denmark; Dr. Joe Crenshaw, Director of research & technical services of APC; Dr. Jason Sewell, nutritionist of Nutra Flo; Dr. John Patience, professor of animal science of Iowa State University; Dr. Hans Stein, professor of University of Illinois; Dr. De fa Li, Academician of the Chinese Academy of Engineering; Dr. Gerald Shurson, professor of university of Minnesota; Dr. Chris Piotrowski, analytical chemist of AB Vista·Aunir; Dr. Jaap van Milgen, research engineer of INRA, France.
Topic
1. Operational analysis of world's biggest-Smith field;
2. Maximizing productivity–30pigs/sow/yr– World'sbest from Denmark;
3. Functionality and bio-safety of porcine originated protein for weanling pigs;
4. USDA/ISU Feed efficiency Project progress report;
5. Nutritional evaluation of new feed ingredients;
6. Approaches for evaluating feed ingredients to improve energy and nutritional efficiency;
7. Energy utilization and systems in pigs - Research and application from INRA, France;
8. Feed ingredientevaluation– Chinaproject progressreport;
9. Feed fat quality measurements and the impact on growth performance of pigs;
10. Taking NIR beyond feedstuff analysis to enhance pork production profitability;
11. Conceptand application of Ideal Protein for pig industry;
12. Dos and don'ts of on-farm trials;
13. Asuccessstory from Denmark;
14. Managing low birth weight piglets to reduce their impact on farm productivity and animal flow
A strong audience response
During the meeting, the experts and pragmatic content sharing, also let you more focused, and has initiated the scene more thinking. The panel each interaction, we have many problems to the exchange of professional experts and speech, the experts on the questions is also on the spot one one answer. The focus group discussion of the limitation of time, the experts after the lecture, the Organizing Committee of the forum also specially arranged for an exclusive interview with the media, to continue in-depth and meticulous communication. Theme positioning on the forum, after the interview, many people also said: from the speech content, obviously are elaborate, fully close to the domestic market, has both theoretical depth, and has very strong practicability.
Swine Industry Symposium- the pig nutrition inspired delegates breeding values, we have said, will put the 2 day to the actual breeding management in the use of learned knowledge, provide healthy pork for Chinese people, promote the China pig industry with international high level of pig counterparts, to make more contributions to the development of China pig industry!




Wish Swine Industry Symposium do better in th future.